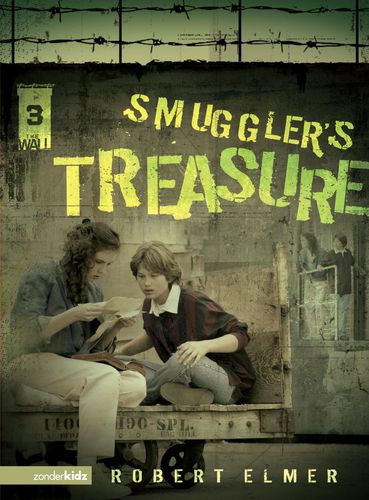 Smuggler's Treasure
Release date: Aug 27, 2006
ISBN: 9780310709459
Format: Softcover
Middle-school readers ages 8-12 can experience a story of action and adventure in Smuggler's Treasure, book 3 in the Wall Trilogy series which presents historically accurate fiction that brings the past to life in a kid-friendly way. As the Cold War begins to thaw, West Berliner Liesel discovers a shocking family secret, with answers that can only be uncovered in East Berlin.
Smuggler's Treasure is perfect for:
kids interested in stories about spies, mysteries, adventure, and friendship
providing a fun and interesting series that helps readers 8-12 understand history in a real and understandable way
homeschool or school libraries
back to school reading, birthdays, and holiday gifts
In Smuggler's Treasure, life is good for Liesl in West Germany in 1989. But as she works on a class project, she stumbles onto a startling secret no one will talk about. Will she ever learn the whole story about her family and what happened to them after the building of the Berlin Wall?
If you enjoyed Smuggler's Treasure, be sure to check out the first two books in the Wall Trilogy for the entire story: Candy Bombers and Beetle Bunker