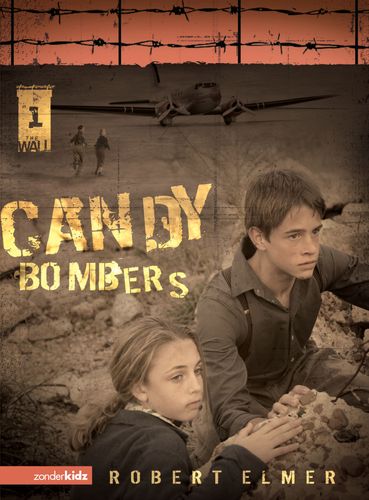 Candy Bombers
Release date: Aug 27, 2006
ISBN: 9780310709435
Format: Softcover
Middle-school readers ages 8-12 can experience a story of action and adventure in Candy Bombers, book 1 in the Wall Trilogy series that presents historically accurate fiction which brings the past to life in a kid-friendly way. Cousins Erich and Katarina find themselves trapped behind the Berlin Wall in 1948, and must find a way to survive—despite the growing dangers around them.
Candy Bombers is perfect for:
kids interested in stories about spies, mysteries, adventure, and friendship
providing a fun and interesting series that helps readers 8-12 understand history in a real and understandable way
homeschool or school libraries
back to school reading, birthdays, and holiday gifts
Candy Bombers takes readers to Berlin, Germany in the spring of 1948. Teenage cousins Erich and Katarina are just trying to survive Soviet isolation and starvation when they see the Americans have food. When Erich sneaks inside a US cargo plane, he is caught by an American sergeant who tries to befriend him. Though Erich has plenty of reasons to resent this man, in the end he must decide—should he cling to bitterness or learn to forgive?
If you enjoyed Candy Bombers, be sure to check out the other books in the Wall Trilogy that continue the story: Beetle Bunker and Smuggler's Treasure