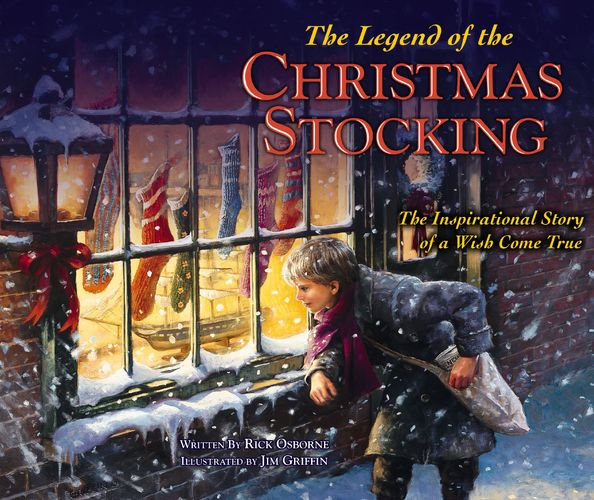 The Legend of the Christmas Stocking
An Inspirational Story of a Wish Come True
Release date: Sep 16, 2004
ISBN: 9780310708988
Format: Hardcover
This gorgeous holiday book—part of the Legends series from Zonderkidz—explores the true story behind the tradition of hanging and filling Christmas stockings. Kids will learn about what it means to give to others, and how they can share God's love during the Christmas season.
Inside, you and your children can discover:
How the Christmas stocking was inspired by the life of Saint Nicolas, and why it became a way to give to those in need
Why giving is better than receiving, and the joy that comes when we give someone a present
Why we still hang stockings on the mantel today
Peter has saved up for a special boat at the toy shop. But when it looks like his dad won't be home in time for Christmas with the money his family needs for gifts, he hears the story of how a man named Nicolas secretly gave all his gold to three poor girls. Peter then has to decide what to do with money he's saved.
The Legend of the Christmas Stocking is:
Perfect as a gift for boys and girls ages 4-8, grandchildren, and nieces and nephews
Ideal as a family reading tradition for Advent, Christmas, or anytime in the holiday season
Great as a gift for people who love the history behind Christmas and holiday traditions
If you enjoy The Legend of the Christmas Stocking, check out other books in the Legends series: The Legend of the Candy Cane, The Legend of Saint Nicholas, The Legend of the Christmas Cookie, The Legend of the Christmas Tree, and The Legend of the Easter Egg.