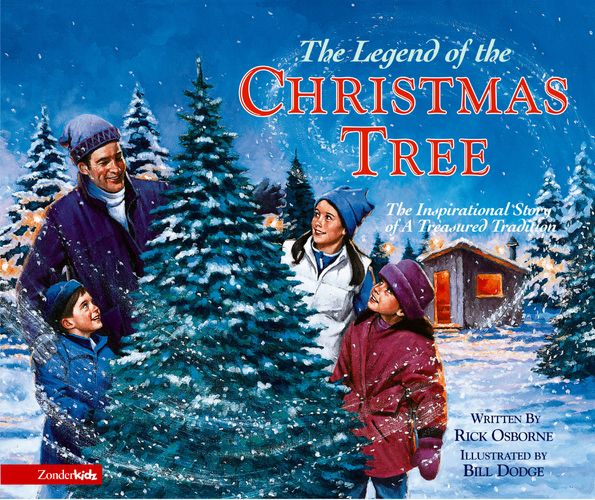 The Legend of the Christmas Tree
The Inspirational Story of a Treasured Tradition
Release date: Sep 06, 2001
ISBN: 9780310700432
Format: Hardcover
Have you ever wondered how the evergreen tree first became a symbol of Christmas? This wonderful story about a family quite like yours is filled with beautiful illustrations that add a deep warmth and richness to the meaning behind one of our best-loved traditions—decorating the Christmas tree.
On a visit to a tree lot, the Johnson family sees three beautifully decorated trees standing in the center of the lot. A mysterious silver gift-wrapped box is under one of the trees. The old lot owner notices their intrigue. What he tells them not only marks the beginning of a new family tradition, it also adds a more profound meaning and greater appreciation to their whole Christmas celebration.
The Legend of the Christmas Tree takes children ages 4 to 8 through a fun and enriching discovery of how the evergreen tree became known as a Christmas tree and, most importantly, how it also became a way to tell people about God.
Read it at bedtime. Read it as you decorate your own Christmas tree. Read it right up to the night of Christmas Eve (or straight through the 12 days of Christmas!).
The Legend of the Christmas Tree:
Is brought to life through the colorful, tender illustrations of Bill Dodge
Will captivate and teach your child about gratitude and faith
Is a great addition to your holiday reading tradition
Is the perfect stocking stuffer or Christmas gift for your children, grandchildren, and any other loved one in your life