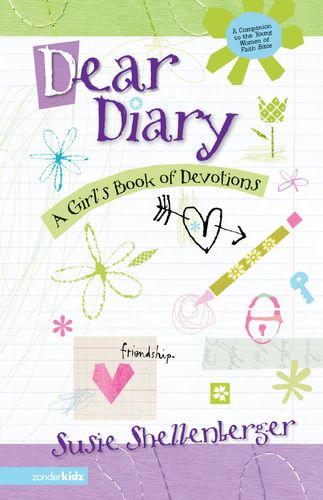 Dear Diary
A Girl's Book of Devotions
Release date: Sep 26, 2000
ISBN: 9780310700166
Format: Softcover
The years between ages 8-12 can be an awkward and uncertain time for many girls. Dear Diary is the perfect devotional for tweens looking for straight answers to issues of today.
From author and teen advocate, Susie Shellenberger comes a unique and creative devotional just for girls ages 8-12. Dear Diary is a devotional that addresses many of the issues facing young girls today, by providing biblically based solutions at a time when straight answers and solutions to real-life challenges aren't always clear-cut. Written in the style of a young girl writing in her diary, each devotion not only offers guidance but also encourages girls to develop their God-confidence.
Dear Diary:
Is written especially for girls ages 8-12
Provides interactive devotions for timely topics
Is paperback for easy carrying in a backpack.