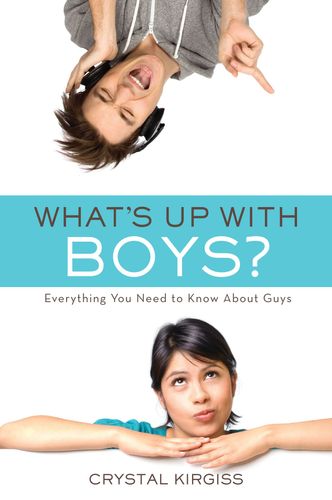 What's Up with Boys?
Everything You Need to Know about Guys
Release date: Sep 20, 2004
ISBN: 9780310254898
Format: Softcover
What is going on inside guys' heads? Why do things often seem easier for them in society? And what can we young women do to understand them better—and help them understand us? This book looks to give insight into those questions and more, using proven biological information and social findings, and a little humor, to explore just what is up with the teen boys in your life.
They don't always bathe when they should. Or they seemingly spend all their time with friends hitting each other and having weird contests. Deep down, we like them, but boys can be hard to comprehend sometimes. Especially when our culture seems to value the male gender more than our female counterpart. Thankfully, experienced author and youth leader Crystal Kirgiss has done some research and has answers to the questions you've often asked about the guys in your life. Going beyond stereotypes and looking at the real facts—from the biological to the social to even the biblical—What's Up with Boys? will help you understand, appreciate, respect, and accept guys as they are … and give you straight-forward information to help them do the same when it comes to you.
What's Up with Boys:
contains honest comments from girls like you, taken from thousands of interviews and surveys
breaks down erroneous stereotypes—both the ones we have about guys and the ones they have about us
looks at what is actually different between men and women, and why those things should or should not matter when it comes to how we treat each other in relationships and in society
is an easy-to-digest guide packed with information