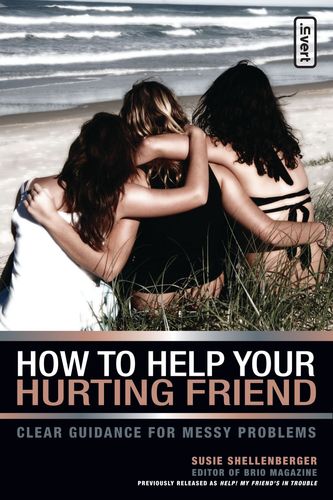 How to Help Your Hurting Friend
Clear Guidance for Messy Problems
Release date: Feb 15, 2004
ISBN: 9780310253082
No issue is taboo for How to Help Your Hurting Friend, a frank and valuable handbook of practical advice for today's teenage girls.
Previously published as Help! My Friend Is Hurting Susie Shellenberger—author and teen advocate—addresses the most vital, personal, and life-challenging issues in young women's lives. Presented in handbook form, this biblically-based, relevant, and contemporary-focused book empowers girls to salvage and maybe even save the lives of friends. She addresses such things as self-cutting and sexual abuse in a no-nonsense way and no advice is ever vague. This classic book for teenage girls distills the wisdom of the Bible and combines it with the wisdom of many experienced and anointed counselors.
How to Help Your Hurting Friend:
This is a reissued edition of Help! My Friend Is Hurting.
Has a new format including sidebars and intriguing illustrations.
Is a great resource for teens, young adults, and parents alike
Includes commentary on today's challenges, advice, and a section of letters to the author with helpful, relevant responses.