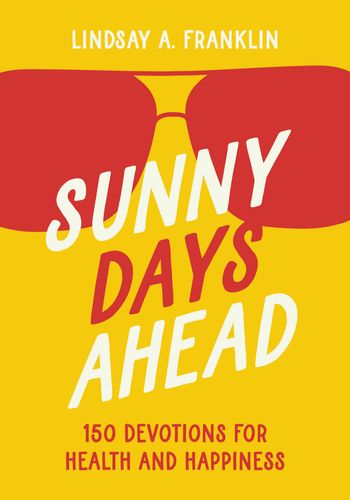 Sunny Days Ahead
150 Devotions for Health and Happiness
Release date: Nov 07, 2023
ISBN: 9780310143987
Format: Softcover
Create a positive mindset and build a happier life with these 10-minute spiritual reflections for teens and young adults. With all the challenges and hardships we face in our lives and in the world around us, it's harder than ever to preserve our happiness, faith, confidence, and well-being. Sunny Days Ahead contains 150 devotions and writing prompts for readers 13 and up to restore inner peace and find more joy in your everyday life.
Set aside the stress and negative self-talk and embrace the amazing promises and plans God has for you. With both Scripture-based wisdom and scientific, therapeutic insights, each affirming devotion will boost your mood and give you practical guidance on improving your mental, physical, and spiritual wellness. Just 10 minutes of prayer and self-care a day will leave you feeling more confident, optimistic, and empowered.
Topics include:
Gratitude

Rest and physical care

Loneliness and anxiety

Perseverance

Relationships and community

Goals, dreams, and hope
Each 10-minute devotion features:
An empowering, hope-filled Scripture reference

A daily dose of optimism and insight

A reflection prompt and practical takeaway
Greet each new day with joy, gratitude, and hope with Sunny Days Ahead! And check out these other devotionals for teens: Adored and A Mindful Moment.