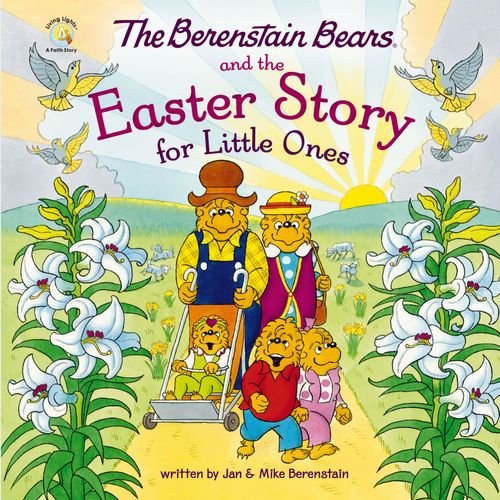 The Berenstain Bears and the Easter Story for Little Ones
Release date: Dec 20, 2022
ISBN: 9780310139539
Format: Board Book
Even the youngest readers will understand the real meaning of Easter in this addition to the faith-based series of Berenstain Bears books. In this abridged board book version of the bestselling?The Berenstain Bears and the Easter Story, little ones will discover that Easter is more than candy and egg hunts as they learn about Jesus' resurrection alongside their favorite Bear cubs.
The Berenstain Bears and the Easter Story for Little Ones—part of the popular Zonderkidz The Berenstain Bears Living Lights series of books—is perfect for:
Sharing with young children ages 0-4
Easter baskets and holiday gifts
Sparking age-appropriate conversations about salvation?
The Berenstain Bears and the Easter Story for Little Ones:
Comes in a small, chunky board book format that's perfect for little hands
Features the hand-drawn artwork of the Berenstain family
Continues in the much-loved footsteps of Stan and Jan Berenstain as part of The Berenstain Bears series of books
Is part of one of the bestselling children's book series ever created, with more than 250 books published and nearly 300 million readers
Look for more inspirational children's books in the Berenstain Bears Living Lights™ series:
The Berenstain Bears and the Easter Story
The Berenstain Bears The Very First Easter
The Berenstain Bears' Easter Sunday
The Berenstain Bears and the Joy of Giving for Little Ones
The Berenstain Bears Kindness Counts
The Berenstain Bears and the Golden Rule